YAKINDU Traceability (YT) enables easy and well-arranged traceability management across all tools.
It connects to the tools involved in the development process by means of custom tool adapters which are able to access the data-representing artifacts of the development process and related traceability information. These adapters do not only read or write data from those tools, they even support navigation across tools. As an example, by means of YT, an Autosar component designed in Enterprise Architect is only two clicks away from its specification in PTC Integrity (and vice versa).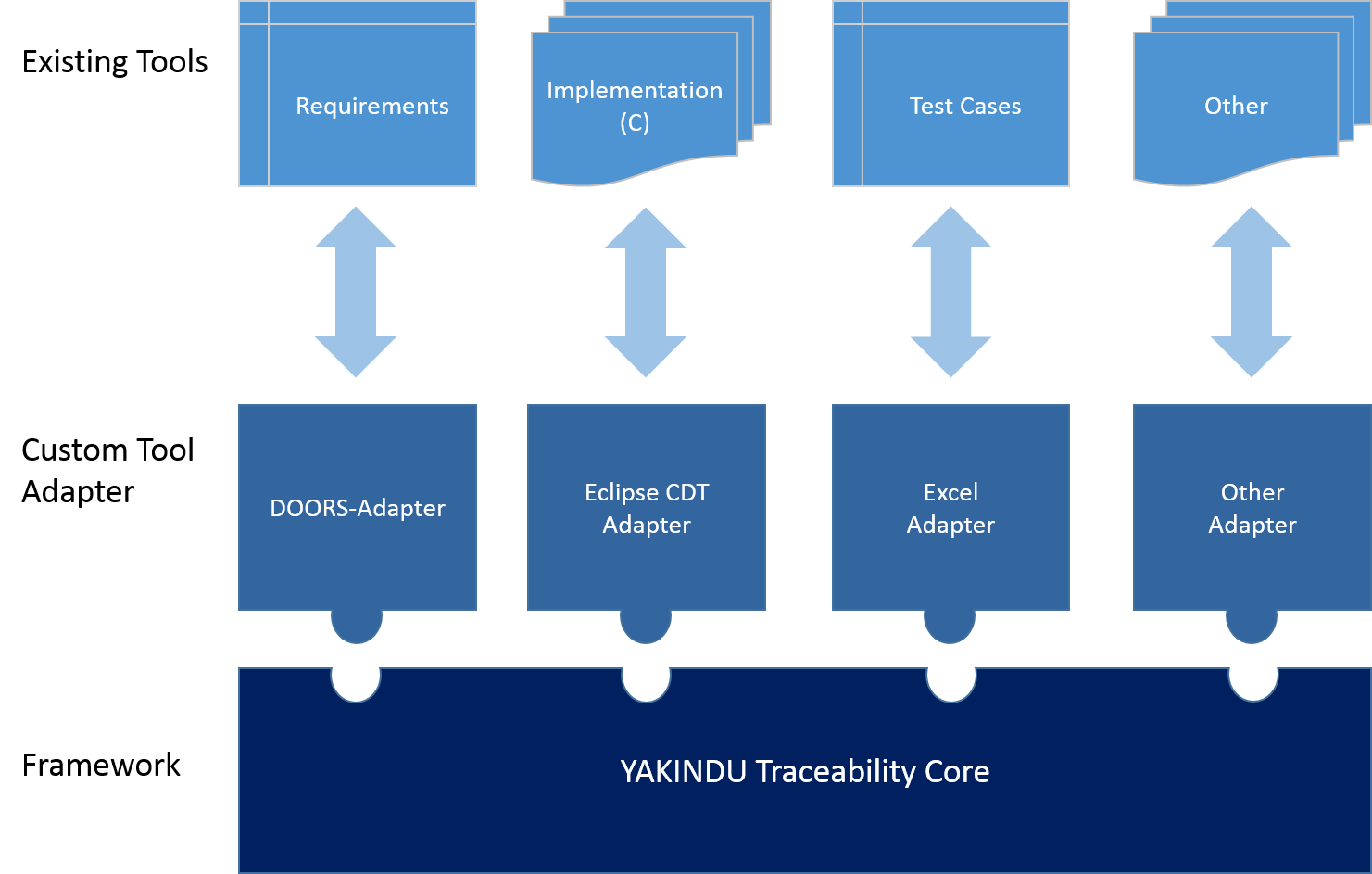 YT Architecture
Watch this video to get a first look on YAKINDU Traceability, and discover how it can help you maintain traceability in your projects: YAKINDU Traceability – An overview.