Employer itemis
itemis AG is an independent IT consultancy and offers products and services for efficient software development.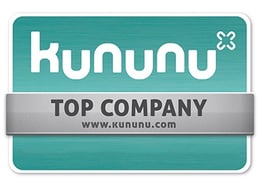 Today a fair salary is by far not the only criterion for or against a job. Openness, honesty, solidarity and a sense of wellbeing when going to work are far more important factors. As a software consultancy itemis focuses on technologies and the methods of software development – as an employer we pursue the goal to offer our employees an exciting working environment where they can advance themselves.
Become a part of itemis and actively design our future with us! We are looking forward to meeting you!
Why work at itemis?
We believe that our employees are the key factor of our success. Attracting the best people and making them stay is a substantial part of our corporate strategy. To reach our goals together we always try to provide the best conditions for challenging, inspiring and worthwhile opportunities:
diversified and interesting tasks
latest technologies like Xtext
guaranteed periods for frequent further education by 4+1
a wide variety of sports programmes
open and honest communication
quick decisions
excellent Research, Human Resources and operating departments
Join itemis to develop successfully: individual software for our clients on the one hand and an individual career for yourself on the other. Contact us and apply now!
4+1
We provide you with one day per working week for individual research projects or further education. This is how it is written in your work contract and that is how we live it.
Writing an article or a book? Participate in an open source project? Learn a new programming language? Build a study group together with your colleagues to exchange experiences and know-how, test the practicability of new technologies or learn a new language? Opportunities for your "plus one day" at itemis are diverse, even some of our sports facilities can be attended in this time.
At itemis you hold the development of your career and the knowledge needed for it in your own hands. Come join us and make us the opportunities!
Sports
Watch out, desk workers: itemis provides compensation outside of the office!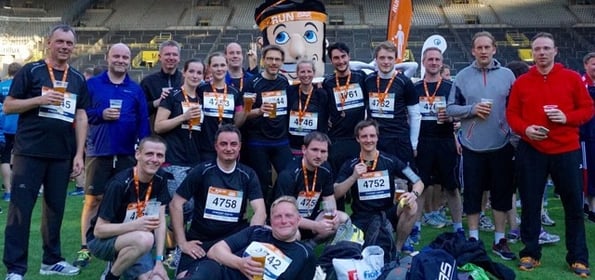 Fitness
Get off the office chair and start working out! Our in-house back therapy training and physiotherapists help you to build back muscles with individual exercises!
Jogging Circles
Fresh air and endurance instead of running out of breath quickly. Our local jogging circles meet regularly and also participate in running competitions.
Golf
Forget the stereotype of golf being a sport for the elderly and join us at the driving range or compete with others at after work tournaments.
Other
Table tennis, martial arts training, kettlebell courses, swimming, disc golf, massages: these are just a few examples of our constantly growing Sports- and health programmes.