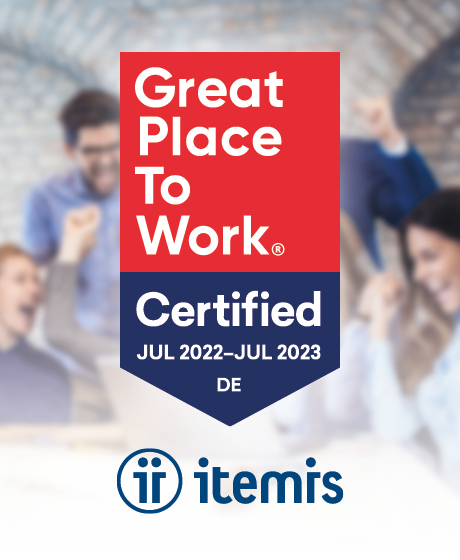 We are the "Great Place to Work®"
We've always known it, now we've had it officially confirmed and certified: we are one of just a few companies to be awarded the label of "attractive employer – Great Place to Work® Certified" as an employer. We are especially proud that we were evaluated by the toughest jury – our employees.
We also congratulate the other certified companies, even though there is only one "Great Place to Work®" for us, and that is itemis.